Shine on stage
Theatre, dance & music – English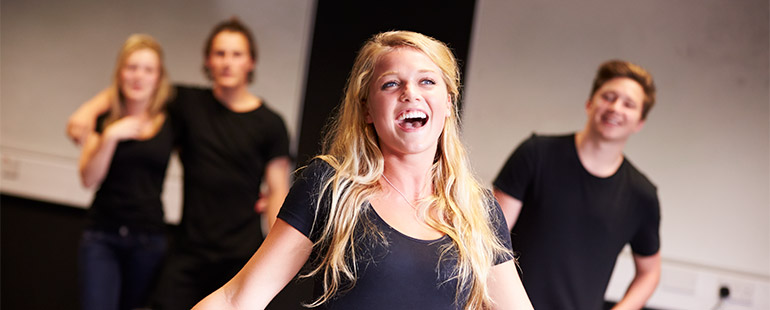 Possibly the best school for theatre, dance and music in England.
For those would-be actors this is the place! You are taught to act, sing and dance by professional actors, dancers and singers.
Each week not only do you prepare and perform a musical in London's West End but you also see a professional performance and access backstage to meet and interview the actors.
Age: 8 to 18 years
Dates: 5 August to 19 August
Duration : Sunday to Saturday
No. Of Campers : 200
Price per week:
Full programme : £ 1,100
Location: London
Airports : Heathrow & Gatwick
Testimonial
"Performing on a Camp Stage is the highlight of the week, getting a taster of what West End Performers go through day in day out. Seeing a West End show, meeting the cast, attending the accommodation for those unable to come in and out of London everyday, and being supported by Chaperones who are always there for the students just adds to the list of what makes this Summer Camp  a school like no other. Without them we wouldn't have had the opportunity to experience performing on the West End like we did. Thank you from all of us past, present and future – Stars/Students, from the bottom of our hearts!!!".