Photography and media
Photography & media – English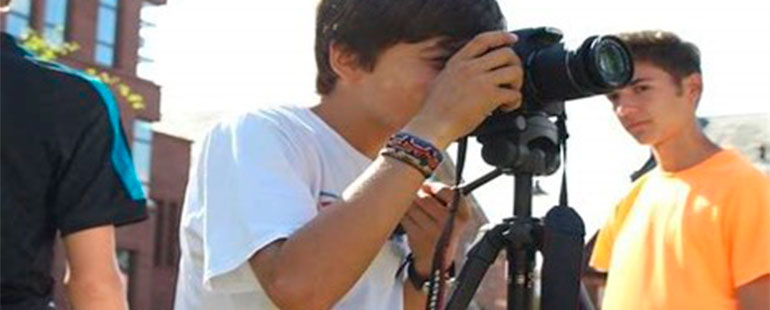 Inspiration is everywhere!
At camp we will help you find your creative eye this summer. You will use your new or improved camera techniques to complete a series of fun and exciting projects, inspired by our modern, social media based world! With outstanding facilities and nearby beauty, you will be desperate to get out there and create something you are proud of!
Age: 8 to 17 years
Dates: 7  July to 4 August
Duration : Sunday to Saturday
No. Of Campers : 60
Price per week:
Full programme: £ 900
Location: Wales
Airport: Heathrow, Birmingham y Cardiff
Testimonial
"He had fun and enjoyed all aspects of the camp. I even found a few photos of him on  Camp Flicker. I'll definitely be in touch next year and hope to send him for 2 or 3 weeks next summer. Thanks again to all the staff. Great job!".
Jennifer.