Passion for art
Art and activities – English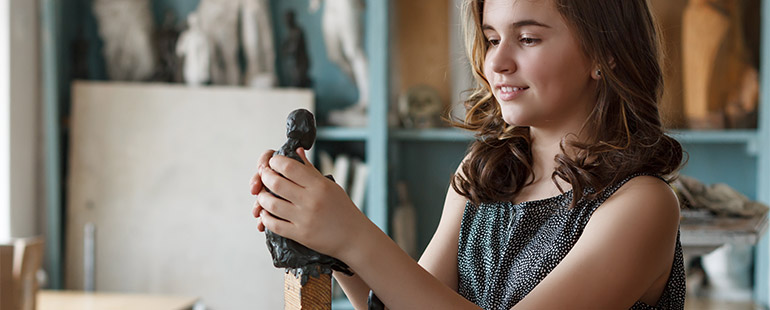 This art and design workshop course has been created with teenagers that are looking to get the full experience of art school in mind. Whether you consider yourself a complete beginner or if you are already studying art and design at school, this course will give you the experience of learning at one of London´s top design universities. You will learn new skills while developing your confidence through experimentation, idea generation and creativity enhancing activities whilst on this residential course. There is also a focus on building upon your technical skills through practical assignments that include making and designing.
Age: 13 to 18 years
Dates:
Session 1:  7 July – 20 July
Session 2:  21 July – 3 August
Duration: Sunday to Saturday
No of Campers: 32 plazas
Price TWO Weeks: 
Full programme £ 3,855
Location: London
Airport:  Heathrow
Testimonial
"It was a great learning experience…The program is very well designed with a lot of experiential learning rather than theory. Quite frankly, I have never attended a program like this ever before which has had such a big impact on me".