Girls only
Sports & activities – English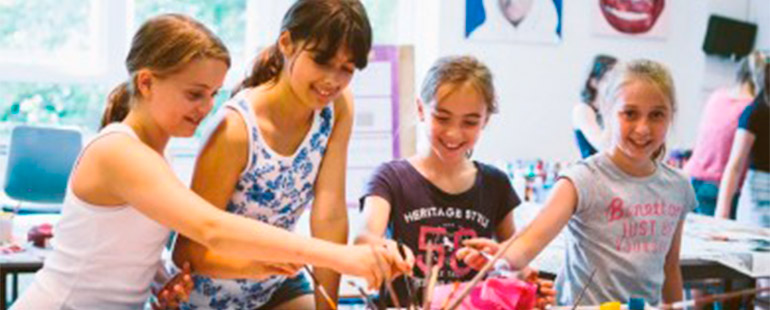 A camp for girls only!
A fabulous summer camp based in a prestigious girls school in Berkshire.  The girls love the boarding school experience and enjoy a variety activities including art, cooking, theatre, dance, music and lots of sport!
The camp offers two excursions a week, a cultural excursion to somewhere like London and a bowling, skating or shopping trip. bowling, patinaje, compras.
Es fundamental tener un nivel de ingles bilingüe para asistir al campamento.
Age: 7 to 15 years
Dates: 6 July to 27 July
Duration : Sunday to Saturday
No. Of Campers : 120
Price per TWO weeks £ 1,700
English with Style (+14 years): £ 650 p.w
Private tennis coaching ( 4hrs/wk) : £250 p.w
Location:  Berkshire
Aiport:  Heathrow & Gatwick
Testimonial
¨I have thoroughly enjoyed attending the Sumer Camp for the last 9 years – it's the highlight of my year.  I always look forward to meeting my returning friends and making new ones too. The variety of activities and the atmosphere are incredible. Each day brings new excitement and fun!¨ .
Millie, 15