English adventure
Sports & and activities – English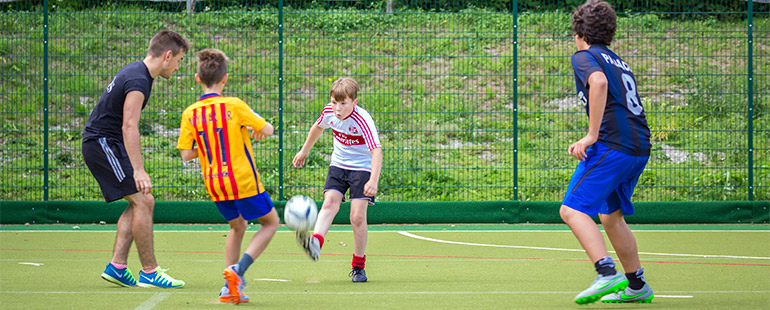 In the southwest of England in West Sussex, you will find this camp offering 20 teaching hours per week, including a variety of English classes, sports, activities, academies, social events and excursions to places of cultural and historical interest.
This center welcomes some native English children-Our English champions! They can be examined from Cambridge KET and Trinity speaking.  The preparation of these tests will take place instead of the English classes organized by the camp and carry an additional cost.Los estudiantes pueden examinarse del Cambridge KET y Trinity Speaking.
¡Una verdadera aventura donde disfrutar mientras mejoramos el idioma!
Age: 9 to 13 years
Dates: 7 July to 10 August
Duration: Sunday to Saturday
No. Of Campers: 150
English lessons per week: 20 h
No. of students per class: 14
Price per week:
Full programme: £ 1,050
Academies: £ 150
Location: West Sussex
Airports: Gatwick & Stanstead
Testimonial
"I love coming to the Summer Camp, because you make loads of friends and meet loads of people. There are plenty of activities and excursions. The lessons are wonderful and very interesting. I have learned a lot about Science".
Christina