Be creative
Art and activities – English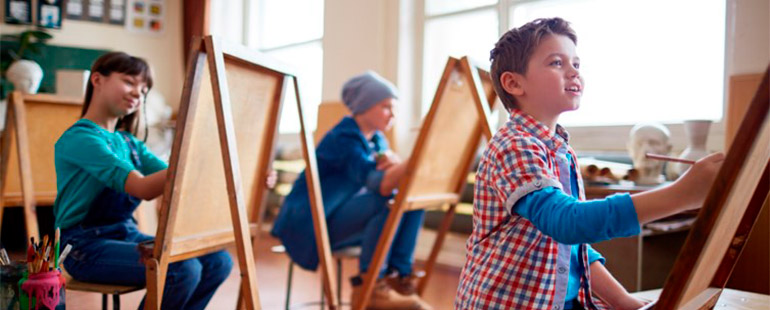 This cosy camp for 60 students is run from a renowned boarding school in Wales.  'Give wings to your creativity and let your imagination run' is their mission and with the wonderful facilities including a magnificent art studio and theatre, and fully equipped music suite your child can further develop all their artistic skills.  Activities include musical theatre, drama, cooking, dance, decoupage, knitting and script writing.
Age: 8 to 17 years
Dates: 7  July to 4 August
Duration: Sunday to Saturday
No. Of Campers: 60
Price per week:
Full programme : £ 900
Location:  Worcester
Airports:  Heathrow, Birmingham & Cardiff
Testimonial
"Super staff, fun activities, excellent organisation… this camp was without a doubt the best camp my son has attended over the past 7 years!" .
Helen Dao.