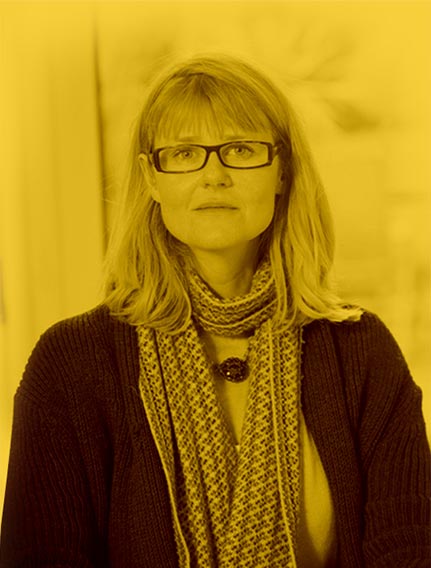 Director UK & Ireland
SARAH GOSLETT
Sarah was educated at boarding schools in the UK from the age of 9. Her family was based abroad so she has an innate understanding of the challenges associated with being schooled away from home. She undertook in-depth research into schools for her own children from nursery through to public school and as a result has great insight and knowledge of the system and strong links with head teachers across England.
After completing her studies, Sarah started her career as a Lloyds broker for TL Ireland. She then worked for The Whitney Group, an international headhunting firm, where she specialized in recruiting for investment banks. She then put her career on hold to look after her children.
Sarah lives in Putney, London, with her husband and their three children. Her eldest son, Benedict, attends Eton College, the most prestigious boarding school in the UK; William, The Kings School, Canterbury and their daughter, Polly, Benenden School, a full boarding, girls school in Kent.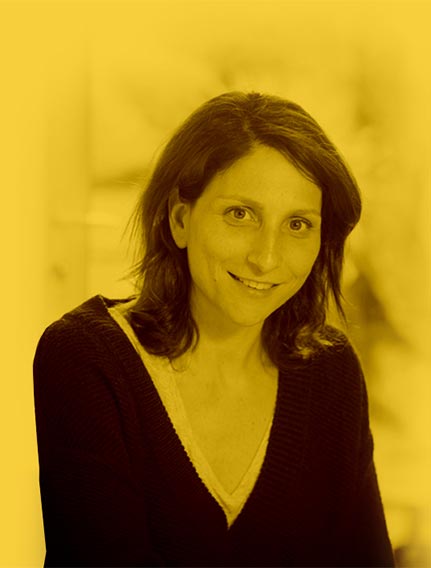 DIRECTOR SPAIN
SONIA RODRÍGUEZ
Sonia knows first-hand the intricacies of British education, as she studied at a British school in Madrid and, at the age of fourteen years, she went to a British boarding school in Montreux (Switzerland), where she studied the last three years of high school. Subsequently, she achieved the Business Management Degree at the University of Nebrija in Madrid. There, she was granted an Erasmus scholarship and finished her degree at the Thames Valley University in London. Moreover she has worked for seven years in London, in a British multinational company. She returned to Spain in 2003, where for seven years she was the Corporate Sales Director for a Danish multinational company.
During her stay in London, Sonia met her husband, who is British and also educated in English boarding schools. They have three children, Harry, Oliver and Sam, who continue the family tradition: Oliver and Sam are students at a British school in Madrid and Harry is currently attending at a prep boarding school in Berkshire, England.
Sonia knows the Anglo-Saxon system to perfection thanks to her professional experience in England. She has also carefully studied the world of English boarding schools to offer alternatives to customers in accordance with the needs of their children and family altogether. The most important thing is to open the doors of the host country and guide both parents and children in this unique experience which involves spending one or more years abroad.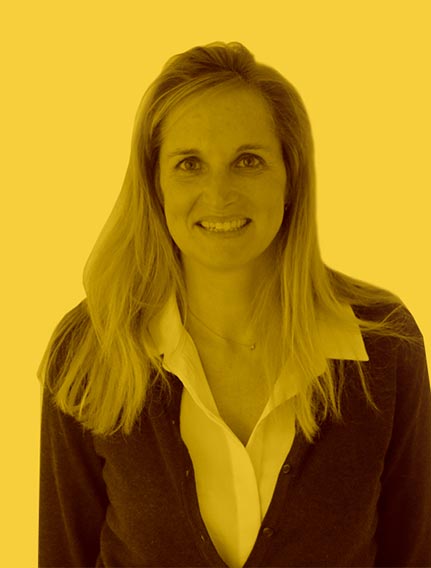 DIRECTOR SWITZERLAND
Sandra Fixon
Sandra Fixon was born in Geneva, Switzerland. Daughter of Austrian mother and French father of Russian origin, with roots in Spain. Sandra is trilingual in French, English and Spanish and has some knowledge of German.
Sandra is a Swiss national born in Geneva. She is passionate about the British educational system having experienced it first hand, firstly at the Swans School in Marbella, Spain and then as a boarder in Montreux, Switzerland. She then attended the American University of Paris where she achieved a BA in Economics and French and then headed up the marketing and communications department of her family's restaurant business.
Sandra lives with her French husband in Geneva, where they moved three years ago from Paris. They have two children, Olivia and Luca who attend the College du Leman, a bilingual (French and English), international school in Geneva. With the option of sitting the French Baccalaureate, the Swiss Matura, the IB or IGSCEs, the College allows the children to achieve their full potential and the best possible exam results. Education is extremely important to Sandra and having an understanding of many educational systems allows her to find the best possible school for any given child.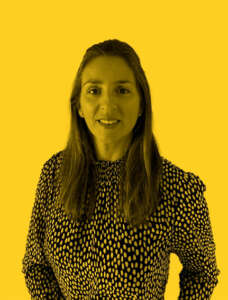 Director Canada
Irene Mata
Irene Mata is half Canadian and half Spanish. After earning her degree in Physical Activity and Sports Sciences from the European University of Madrid, she went on to earn a master's degree in Organization and Management of Sports Events from the University. She has extensive experience in working with international students. During her time in Boston, Irene managed and supervised an exchange program between Spain and United Statements.
In 2007 whilst living in New York, Irene co-founded an organizational event company, before moving to Ottawa in 2018. Irene has three children, Maria, Marcos, and Leticia. As family, they have practically traveled all over Canada, enjoying its exuberant nature and countless outdoor activities (skiing, kayaking, hiking, among many other outdoor activities).
Thanks to her experience living in Canada where she has experienced the Canadian education system firsthand for over nine years, she is a great connoisseur of the Canadian education system. Her children study in the public system Toronto, this provides her with a unique insight into the Canadian education system and allows her to select the ideal homestay or boarding school program for each student. Irene´s main objective is to ensure the best educational experience for each student as well as to ensure the correct integration of the student in the country.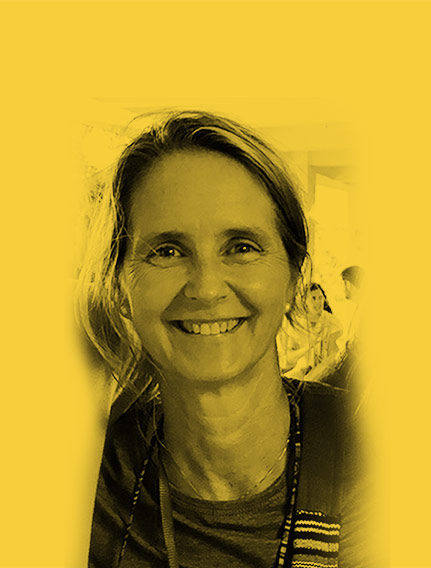 Child Psychologist
Susana Villanueva
Susana is a trained psychologist and owns a psychology and psychotherapy clinic in Madrid.
Susana has a studied number of Master, including:
Masters in Education (Washington University, USA)
Masters in Psychotherapy for Children and Adolescents.
Susana has worked for 30 years within the framework for prevention and treatment with families.
She has collaborated with a center for childbirth preparation for many years.
She has trained teachers to work with various universities and early age intervention teams.
Susana is a lecturer at parents forums and councils.
Susana takes part in the initial interviews with the families and children to help recommend the best school for each child.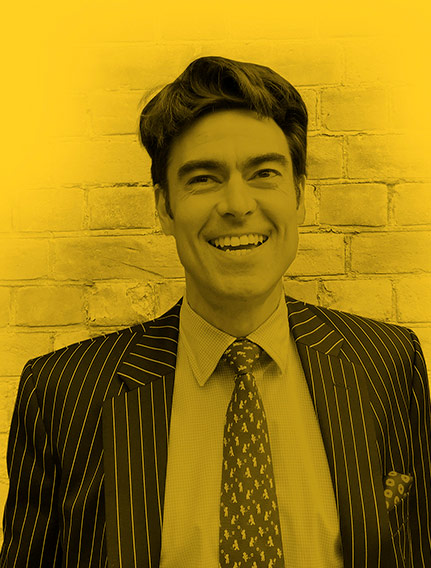 Director Universities
Peregrine Nunes-Carvalho
Peregrine is Head of Economics at The Leys School, Cambridge, and will be Assistant Housemaster of School House from September 2018. Prior to joining The Leys in 2016, he was Head of Economics at a British International School in Madrid for six years. He has a BA (Hons) in Economics (2:1) from the Victoria from University of Manchester, and a PGCE (Merit) from the Institute of Education, University College, London. With thirteen years of experience as a VI form tutor, Peregrine has helped hundreds of students with the complexities and nuances of the British University application system (UCAS): from advising students on their career path and matching these aspirations with the correct undergraduate degree course at the right universities; to the writing of references and, most importantly, providing guidance in drafting and writing the personal statement.
Boarding Schools Abroad
what makes us different
Boarding Schools Abroad is a boutique consultancy firm based in the UK. We offer independent educational advice to parents interested in educating their children in the UK, Ireland or Switzerland. We have in-depth knowledge of the education systems we use and direct access to a select but wide-ranging group of day and boarding schools, as well as summer camps and universities. Our specialised services include: boarding and day schools, placements with local families, relocations, summer camps and universities. ❞
Bespoke service
We interview every family which allows us to identify their particular needs and expectations. We have a child psychologist who gives us added insight into the best type of school for that child and helps us prepare the parents and child for this vital experience.
Independent
Boarding Schools Abroad works first and foremost in the interests of the child and the family. We always offer advice and the best choice of schools according to each child and family's specific needs and preferences as identified in our initial interview and assessment. BSA operates independently and unlike most agencies BSA does not have any exclusivity agreements.
Exclusive
We have made a careful selection of the most prestigious schools, all with excellent academic records and pastoral care. Every school stands out for its excellence in either art, music or sports. We regularly visit the schools and maintain a close relationship with the management and teaching teams.
Next to you at all times, 24/7
We are available at all times, throughout the student's stay abroad. We have a dedicated team on the ground in the UK, Ireland and Switzerland in order to meet the needs of the students.
Academic support
We have a team of highly qualified professionals including professors and specialist tutors, to support students in accessing the best institutions.