Photography and media
Fotografía – Inglés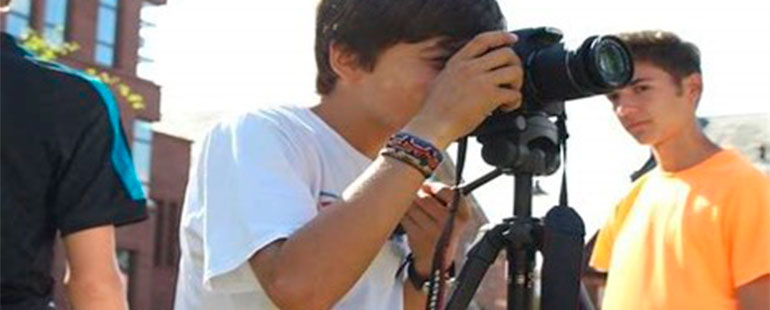 La inspiración está en todas partes! Este verano te ayudaremos a encontrar tu lado mas creativo. Usaras tus nuevas o mejoradas técnicas de fotografía  para con tu cámara poder completar una serie de divertidos y emocionantes proyectos, inspirados la nueva era que vivimos con las redes sociales!
Estarás rodeado de naturaleza y bonitos parajes, tendrás muchas ganas de salir a fotografiar!
Edad: 8 a 17 años
Fechas: 7 Julio al 4 agosto
Estancia: Domingo a Sábado
Capacidad: 60 plazas
PRECIOS SEMANA:
Programa completo: £ 900
Ubicación: Gales
Aeropuerto: Heathrow, Birmingham y Cardiff
Testimonio
«He had fun and enjoyed all aspects of the camp. I even found a few photos of him on  Camp Flicker. I'll definitely be in touch next year and hope to send him for 2 or 3 weeks next summer. Thanks again to all the staff. Great job!».
Jennifer.