Passion for art
Arte y creatividad – Inglés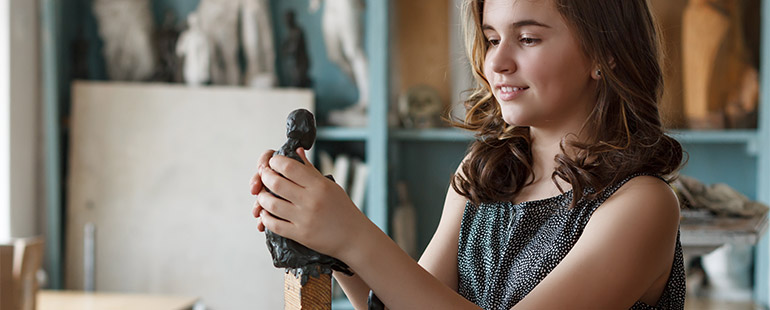 En una de las mejores escuelas de Arte de Inglaterra, al noroeste de Londres, se encuentra este curso de dos semanas con tan solo 32 plazas para aprender o mejorar en Arte y Diseño. Todos los viernes al final del curso se organizara una exposición donde podrán asistir los alumnos con sus padres y amigos.La residencia se encuentra a las afueras de Londres en un prestigioso internado mixto.
Edad: 13 a 18 años
Fechas:
Sesión 1: 7 julio – 20 julio
Sesión 2: 21 julio – 3 agosto
Estancia: Domingo a Sábado
Capacidad: 32 plazas
PRECIOS DOS SEMANA:  £ 3,855
Ubicación: Londres
Aeropuerto: Heathrow
Testimonio
«It was a great learning experience…The program is very well designed with a lot of experiential learning rather than theory. Quite frankly, I have never attended a program like this ever before which has had such a big impact on me».